Unique bedding
In our shop in Schoten you can create your own personal and unique bedding .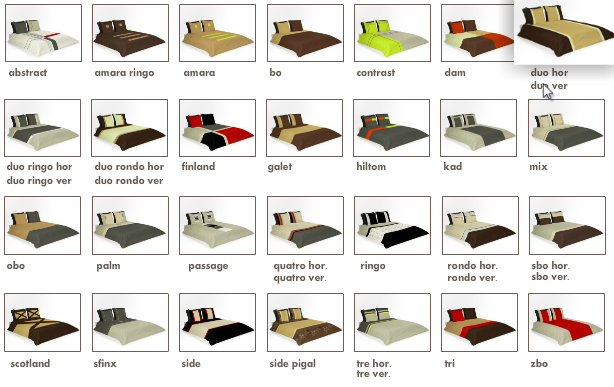 A la carte
you compose your own bedding: you choose from 23 colours and 3 different qualities of material.
This way you create
numerous
possibilities
.
Your design is then produced and afterwards you can pick it up in our store in Schoten.
By combining the different materials, designs and colours, you can make unique pieces t
hat fit perfectly in your home interior
.
More info? Come by our shop in Schoten:
Villerslei 33 - Schoten
Bring and collect: during opening hours
workdays 8.30u-12.30u and 13.00-17.30u except
wednesdays. 8.30u-12.30u
Saturdays and Sundays closed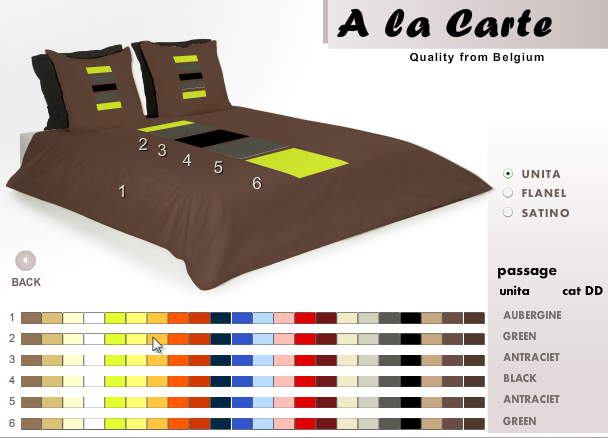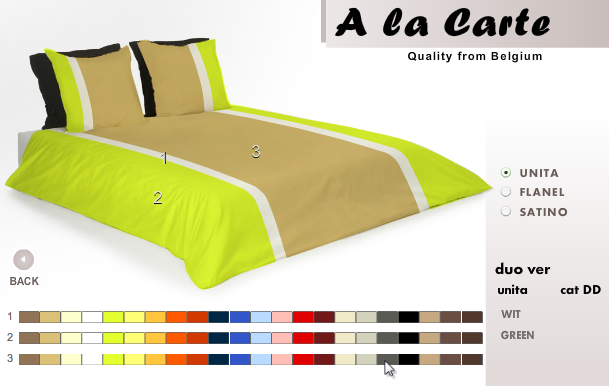 Meer informatie? Bel ons 03/252.72.74