Branches
De Zonnebloem is situated at Verbrandendijk 17 in Zwijndrecht and working hours are the following:
Monday to Friday: 8.00 to 12.00 and 12.30 to 18.00
Saturday: 9.00 to 12.00
Closed on Sundays

Parking space across the road.

If it is difficult for you to bring your laundry yourself we can collect it from Monday to Friday, treat it professionally and return it fresh and clean to your home.
Call us at 03/252 72 74, to discuss the possiblities.
All our branches
Shop

Villerslei 33 - Schoten
Bring and collect: during working hours
Working hours: weekdays 8.30-12.30 and 13.00-17.30, Wednesdays 8.30-12.30
Closed on Saturdays and Sundays

Shop and laundry
Verbrandendijk 17 - Zwijndrecht
Bring and collect: during working hours
DIY in the laundry: only on appointment
Working hours 8.00-12.00 and 12.30-18.00,
Saturdays 9.00u-12.00u
Closed on Sundays

Laundromat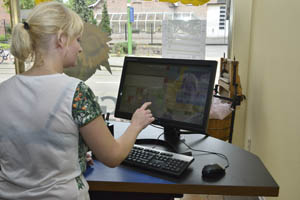 Laarstraat 2 - Zwijndrecht
Open from 7.00-22.00
Open 7 days a week

Call us on 03/252 72 74, to discuss what De Zonnebloem can do for you.

Except our shops, the laundry and the laundromat we also have several pick-up points where we collect and return your laundry, so you don't have to drive to our shops yourself .
Meer informatie? Bel ons 03/252.72.74